Support for multiple providers
Depending on configuration Cashier supports multiple providers from all over the world. Below is area, which presents sample page for selection of the payment method to register.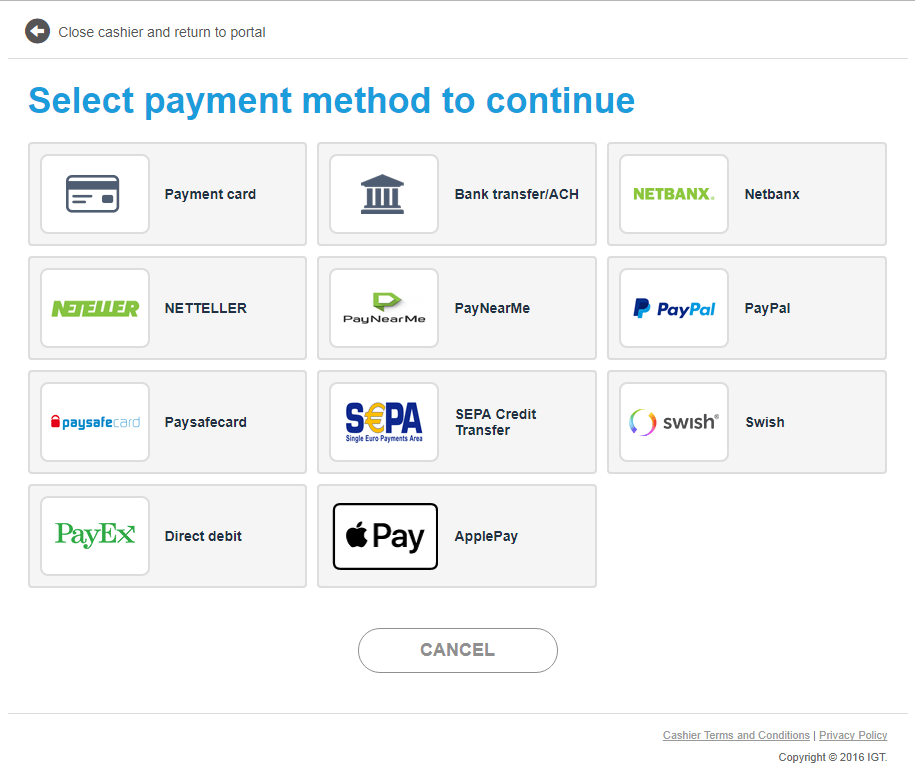 Deposits
Player deposits money to their account using one of registered payment instructions. Depending on selected instruction, deposit action can happen fully in app or user might get redirected to the provider page which assists in the payment process.