Interactive Lottery
Player Direct
New solutions, new players
About the project
iLottery combines award-winning products, services, and end-to-end solutions with third-party products to responsibly drive lottery business with programs tailored to individual needs.
iLottery product suite provides lotteries with a complete spectrum of platforms, games and tools they need to create player-centric, omni-channel, interactive lottery offerings firmly supported by responsible gaming principles.
My role
I was senior frontend developer for the baseline version of this project, working closely with a large international team on a tight deadline. I also helped with implementation of dedicated versions for individual lotteries from all over the world.
Draw Games
All lottery draw games, including lotto style games and numbers games, are available in digital channels. Purchases interface directly into the host lottery system to view all sales collectively, or by channel (retail, web, mobile). The direct connection also enables lotteries to enforce liability limits for numbers games across all sales channels.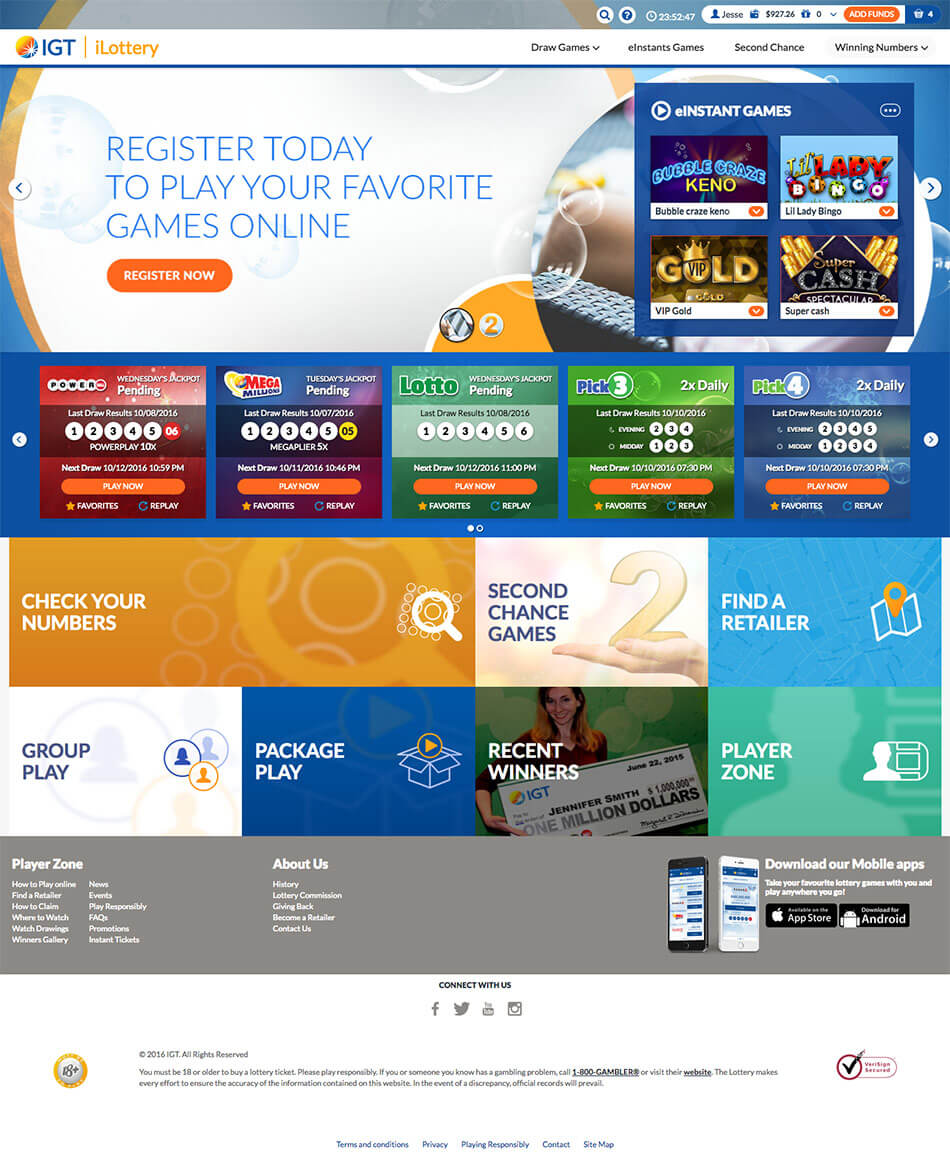 Quick Draw Games
Quick draw games such as Keno can be tied to existing retail games (with the same features and draws) or offered independently. Additionally, our interactive version features optional side games that can be played while waiting for the next draw.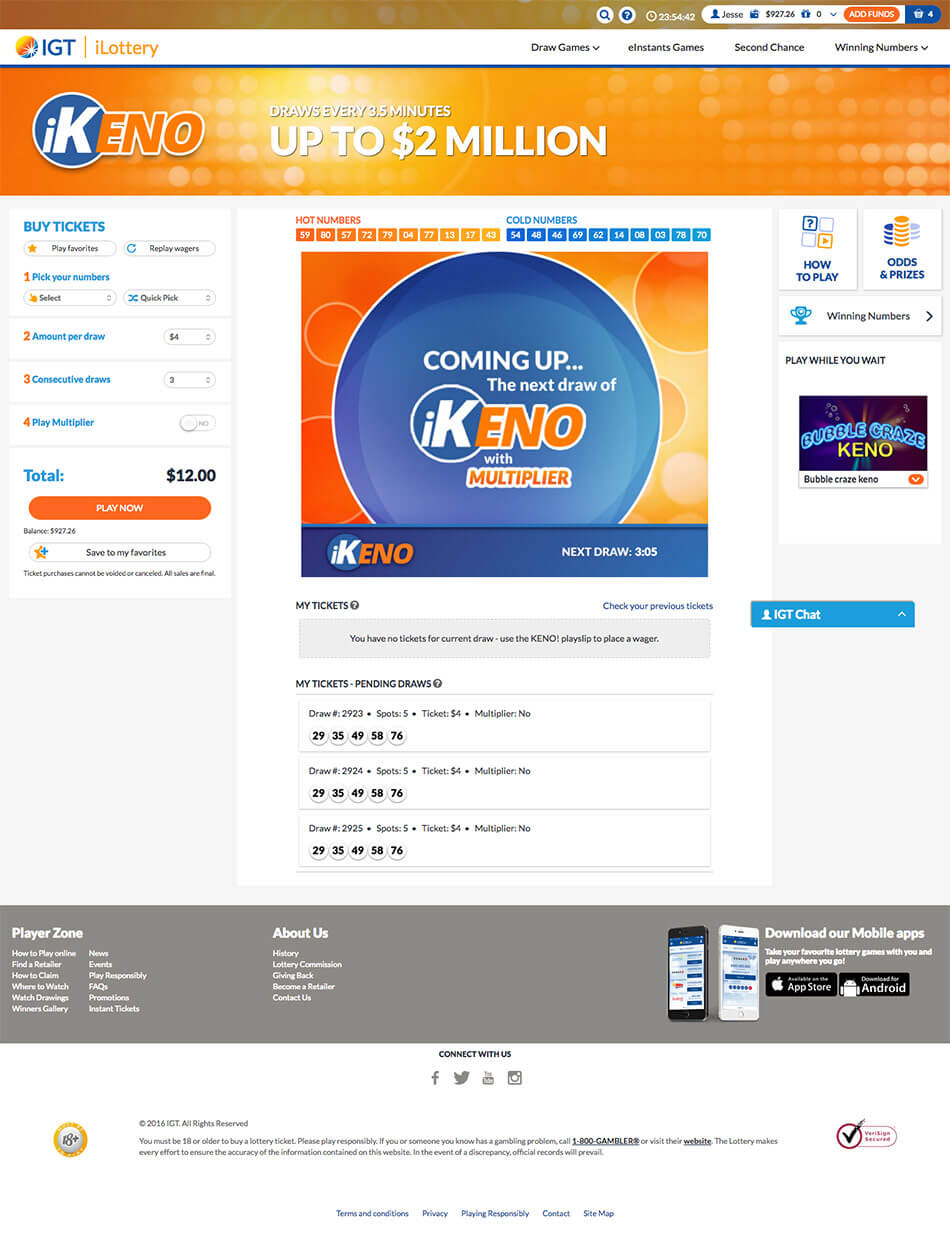 eInstants
We have a vast gaming content library to provide Lotteries with an extensive portfolio of engaging eInstants including varying themes, play styles, and licensed content. Given the importance of mobile, all new games are developed in HTML5 to work seamlessly on all devices.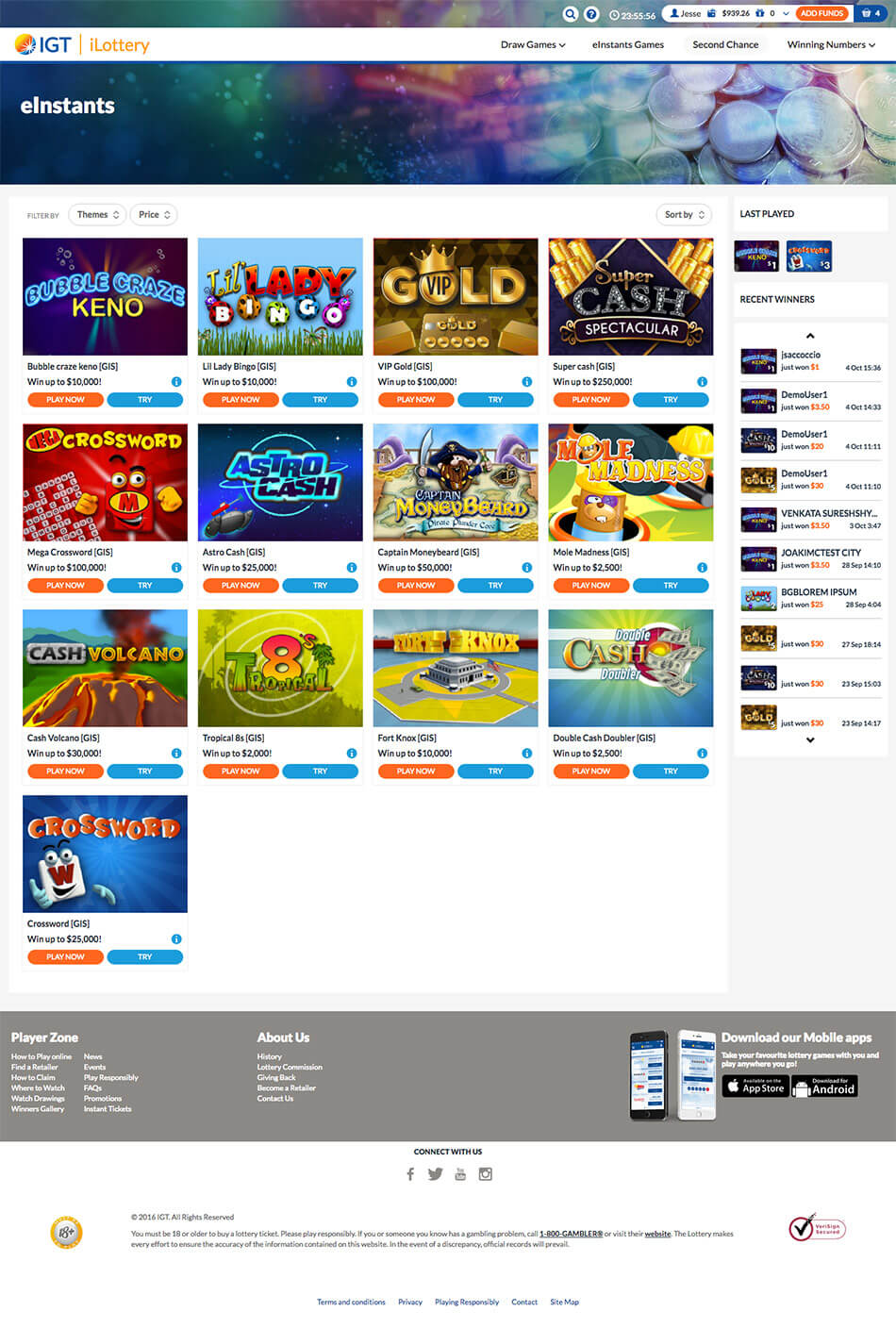 Purchase Options
Extended play allows single draw, multiple draws, and subscription purchases. Subscriptions can be auto-renewed. Players are able to select their choice of numbers manually, or use quick pick, or save favorite selections for easy replay both in retail and online.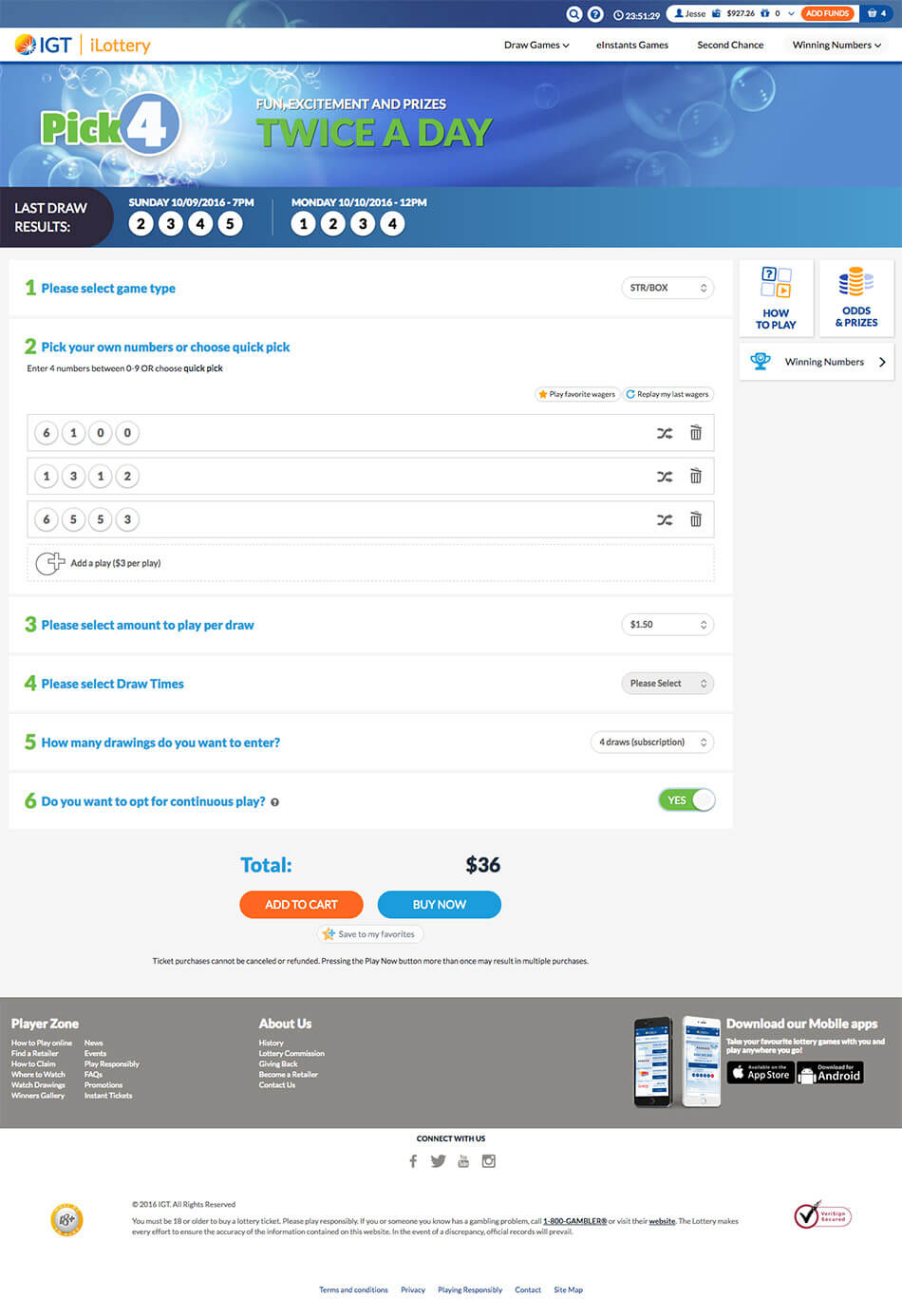 Shopping Cart
Purchasing draw games is simple; create a play slip, add it to a shopping cart, and checkout to pay. Players only pay for what they wager; no need to top up an account with funds before wagering.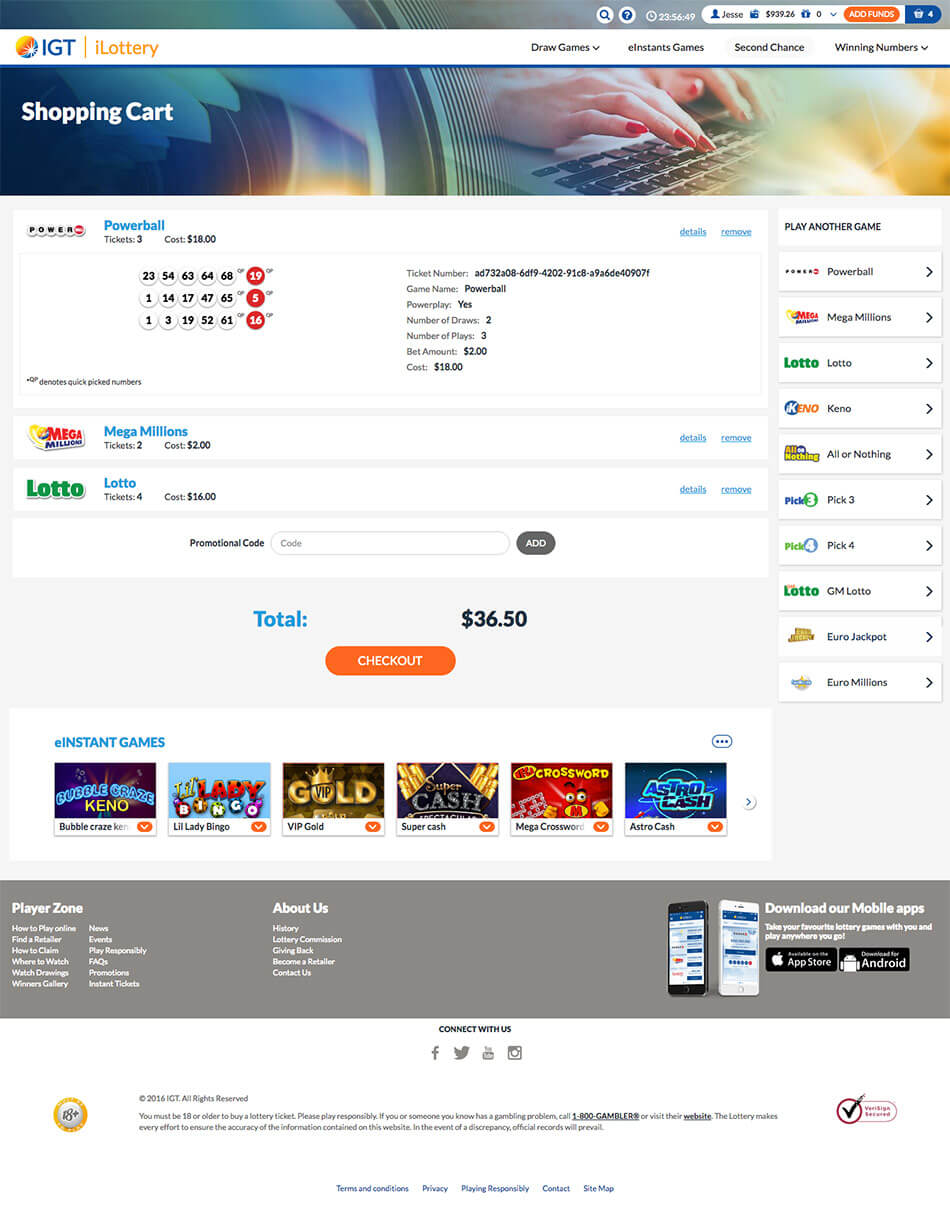 Group Play Feature
Playing lottery games with friends and family is automated and simplified. Leaders can invite participants; Group Play manages the payments and ticket purchases. Everyone can see the tickets and social elements enhance the fun.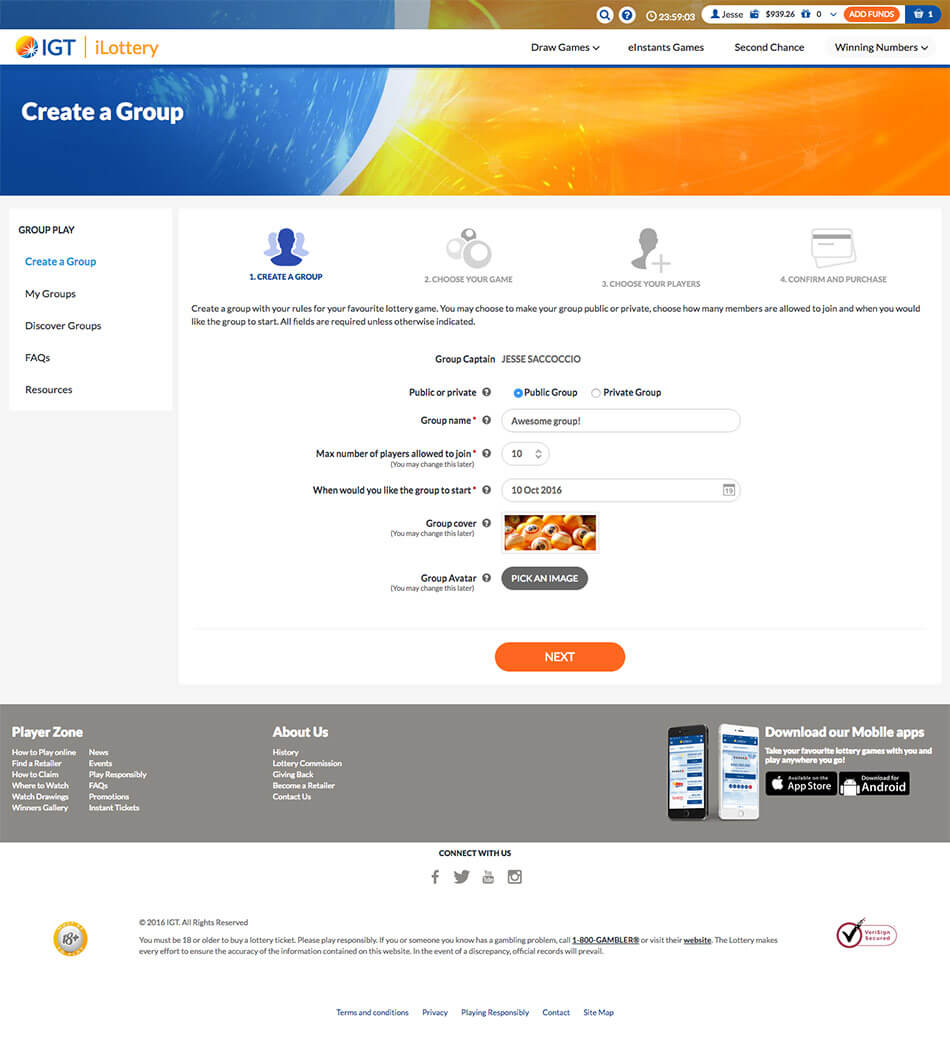 Individual implementation
Each lottery has different expectations and requires various features. iLottery solution provides individual implementations of baseline version that matches those requirements.