IRIS Studio
Intuitive. Powerful. Advanced.
About the project
IRIS Studio is a full-featured end-to-end album design solution. With an advanced layout editor, quick workflow, CRM, and e-commerce and logistics functions, IRIS Studio gets it all done, quickly and efficiently.
My role
I was a senior frontend developer working in a small international team. I was responsible for creating UI components, application logic and stunning user experience.
Designer
Powered by an advanced desktop-grade layout editor, users have full control over the layout of their content, on every page.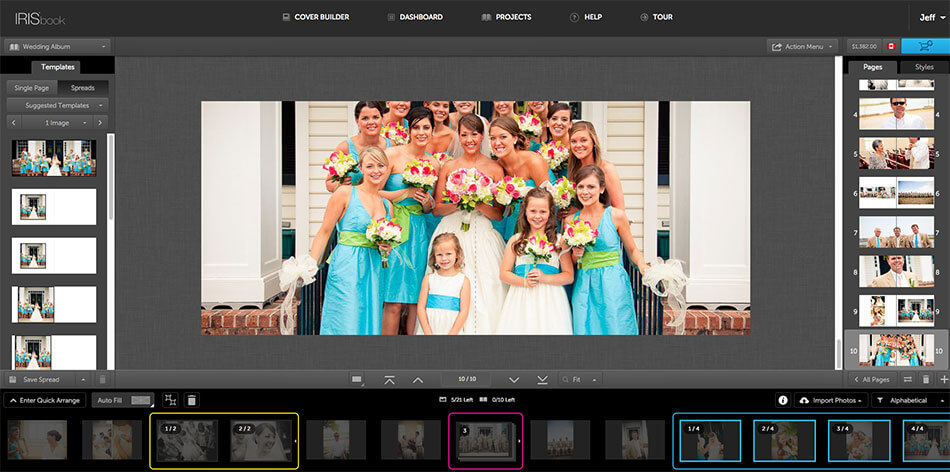 Cover Builder
Cover Builder allows users to quickly and easily drag-and-drop materials and customize the look and finish of their album. No guesswork, no headaches.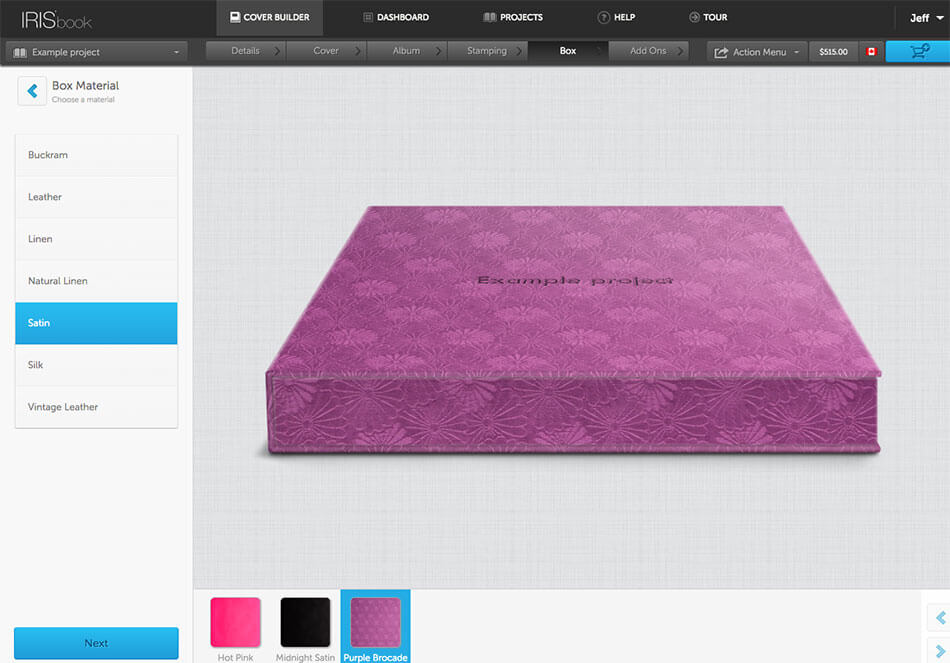 Projects
See live orders, view and edit jobs, manage customer information, and manage shipping, all within IRIS Studio's online system.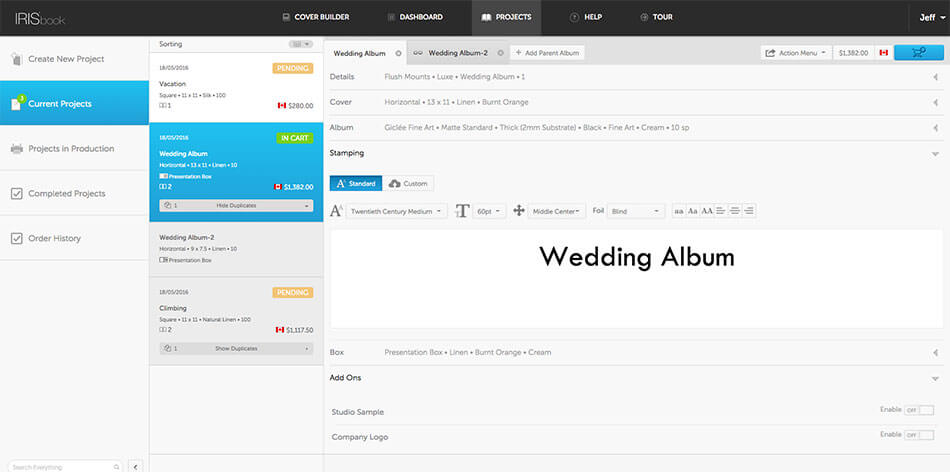 Dashboard
A customizable dashboard lets you quickly, and easily see the latest updates on your projects, orders, messages, and other important information.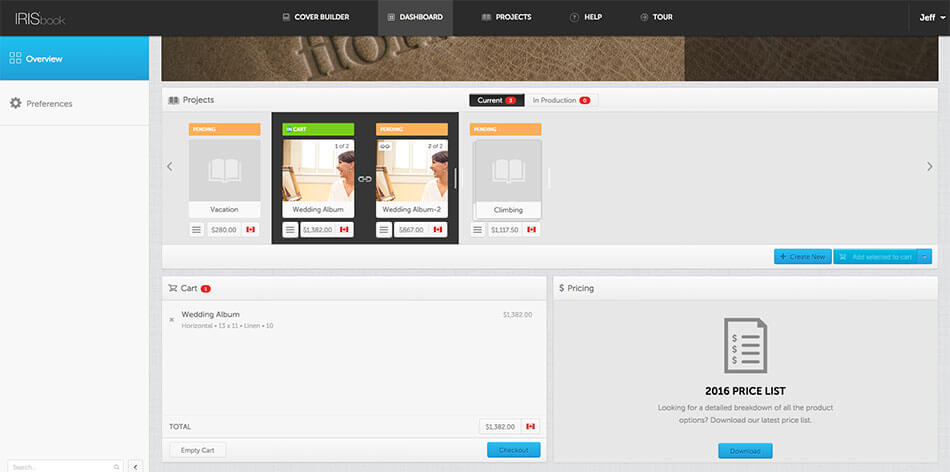 Checkout
Shopping cart can be connected to your favourite payment gateway, and pulls real-time carrier rates from popular shipping companies like UPS, Fedex, etc., with tracking notification.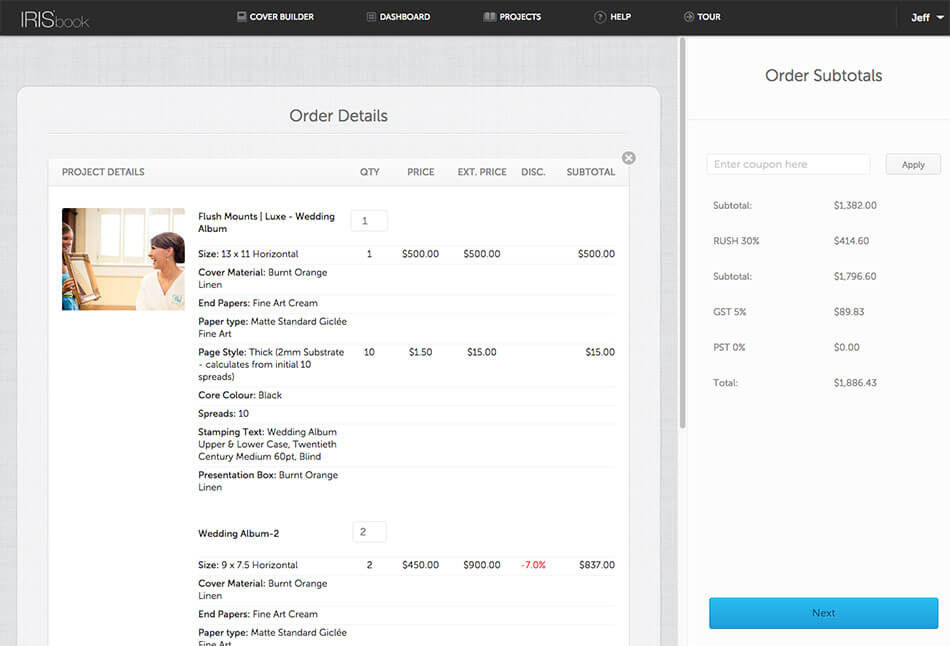 Proofer
The online proofer is an interactive online flip book that allows users to share their album with their clients for approval. With built-in instant messaging and easy navigation, the online proofer is a foolproof way to ensure accuracy. Clients can also approve the book page by page, or all at once.